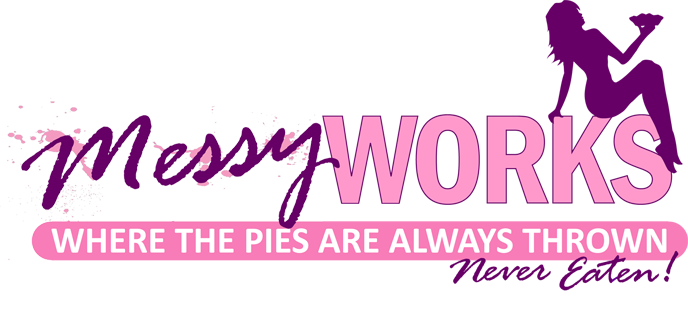 Please excuse our cleanliness! MessyWorks is constantly adding new and cool stuff to our site.
Rant and rave about MessyWorks, or talk about getting messy in general! Help support and sponsor MessyWorks so we may put on a live show in your hometown! Do it all at our message board located at http://www.sfpincchicago.com/boards.
BUY MESSY! Wear clothes to get messy in, the official Messy Wear of MessyWorks, endorsed by the gorgeous girls of messy! Visit our store at: http://messywear.sfpincchicago.com
They Say You Are Never Too Old To Have Fun...
This Is Never More True Than With MessyWorks!
Combine the fun and excitement of getting dirty with the fact that you get paid for having fun and getting messy...sounds like a winning combination, doesn't it?
Check out the links below to learn more about MessyWorks! Don't forget to sign our guestbook while you're here!
Where The Pies Are Always Thrown, Never Eaten.™